My Story: Forging new beliefs through the power of choice
Stories make us who we are.
Forged from our experiences, stories can define our beliefs and determine what we value most. Creating a template for us to follow.
But we have a choice.
To be defined by those beliefs and values.
Or re-write our stories and empower ourselves to live the life we choose.
No matter what happens, we always have a choice . . .
It has taken me 45 years and hitting what I call, 'the bottom below rock bottom,' before I fully realized this.   
In many ways, my life is similar to most. I was raised by two loving parents who poured their hearts and souls into me, filling me with love and providing the best life they could for me.
But unlike most people, I hid a lifelong secret, one that gnawed away the very edges of my soul.
Only when I lost one of the most important people in my life did I finally do something about it, once and for all.
This is my story. 
It is a hard, long read, but I promise it has a happy ending, should you choose to see it through till the end.
With love, Marcie xo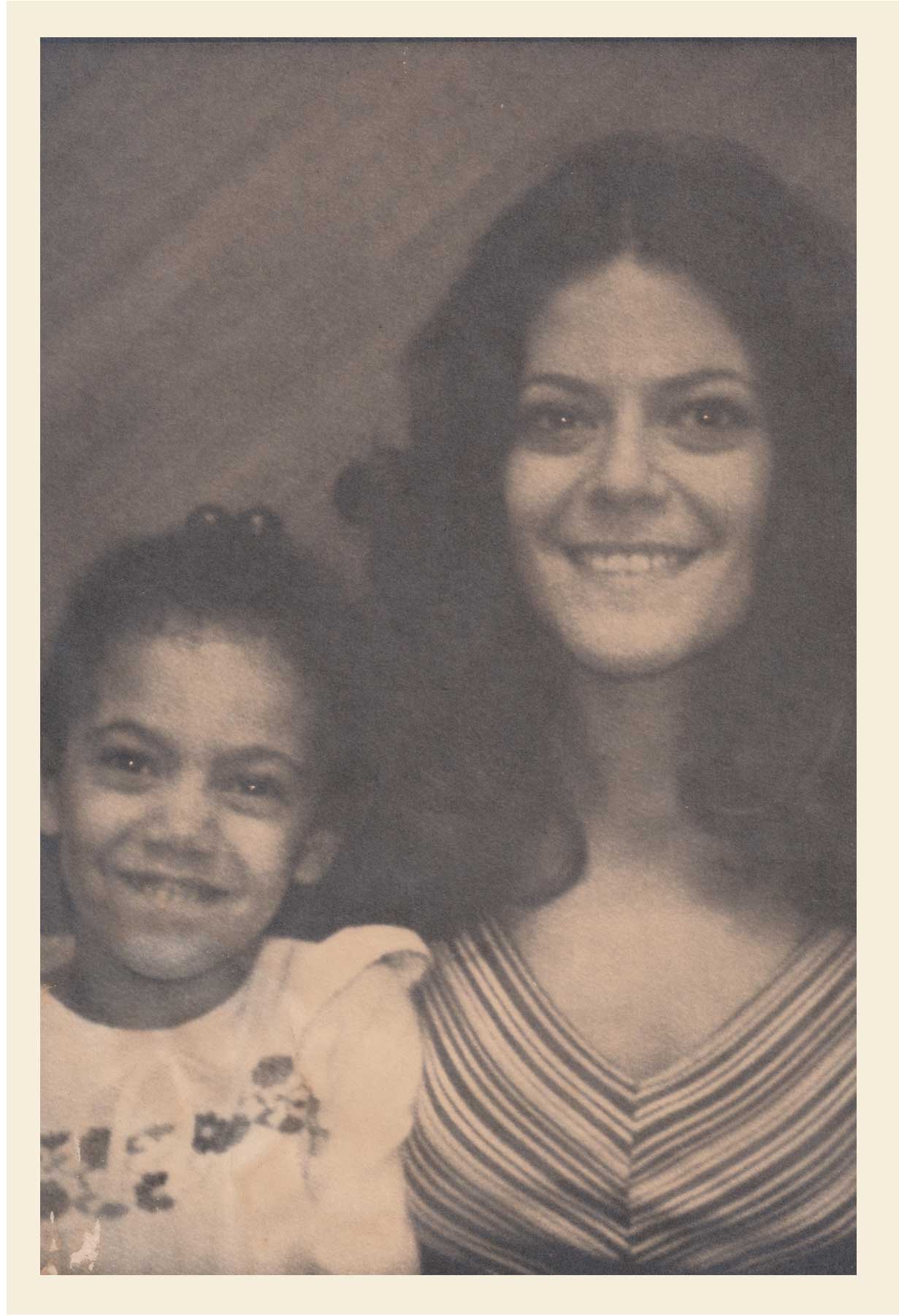 Hitting Rock Bottom
One day I woke up and couldn't stop crying. 
Just like that.  My world crashed in.  Leaving me broken, in excruciating pain, and looking at the shattered pieces of my 40-something year old body before me.
For the first time I felt despair.

I had no one to blame but myself.  I made the decision to 'make a clean break.' 
I made the decision to, not only sell my business, but also walk away from a good paying job with health benefits—both providing me a modicum of financial security. 
I made the decision to sell most of my keepsakes and furniture, along with my dream home, swimming pool, two ponds and resident frog Nelson. 
I made the decision to uproot my college-bound daughter and feral-born cat, and move them both 3,000 miles to my husband's home country, knowing full well that it would be hard. 
But it wasn't supposed to be that hard.
And, no matter how hard my husband tried to make it better, he couldn't! (believe me he tried!)
But I thought I was prepared.  After all, this wasn't my first big change (or what I call 'jump').
I'd made lots of jumps before.  Some hurt like hell, some were fun, but in all cases, I walked in one piece.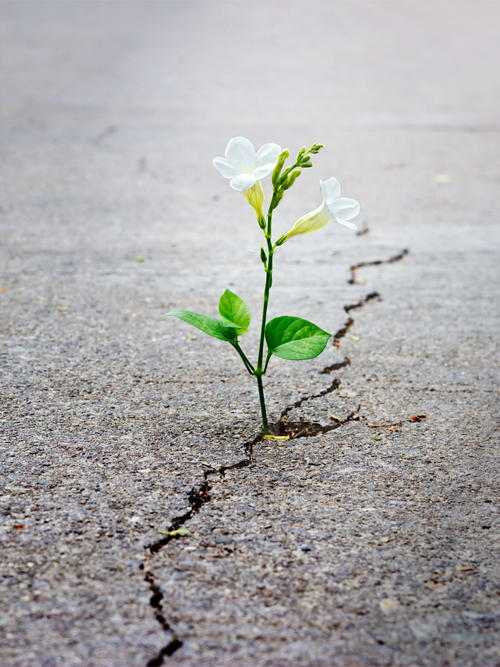 This time was different.
This time I wasn't the 19 year old with a broken heart, escaping the madness of an alcohol and drug-addicted family, leaving everyone I loved for a better life in New York City, and a chance to live above the poverty line. 
It was nothing like being a recently separated 28 year old, anxiously waiting for $10 notes in the mail from my mother to buy food, while busting my ass to climb the corporate ladder, so that I could give my daughter the life I wished I had.
Nor was it fun and exhilarating as freeing my 35 year old self from the shackles of corporate life to follow my passion and grow my budding fair trade retail business.  The one I started with my husband and $500. That jump felt more like flying.
I can tell you with certainty . . . this was unlike anything before.
At 44, I woke up one day to a darkness filled with a lifetime of guilt and grief - for leaving my disabled mother and uprooting my daughter (and watching them both suffer because of my decisions), missing friends of 20 years, and the home that gave me peace and comfort after a hard day. 
While I had consciously made those decisions, I hadn't made the decision to be an out-of-work immigrant, unable to drive, or cross the street, without a full blown anxiety attack, unable to get a job, or worse, being the oldest person at an interview, and with a frumpy noughties suit (!), or failing my driving test twice (!!).  I did not make the decision to give up hope of starting a new business because I didn't have the right type of visa.  Nor, did I make the decision to become a homemaker, when I was a trained Business Advisor! 
My despair turned to anger.  Then to acceptance.  Then it fueled me. 
I start writing a book about the whole experience.  And, eventually, I got a job, not my dream job, but one that enabled me to get my own bank account and credit card. 
Slowly I clawed my way out of rock bottom.
Hitting the 'bottom below rock bottom'
Hope was returning with the quiet settledness of a happy and content home life,  a regular paycheck, and a nearly finished book. 
We went on vacations again and I made my first trip back to the States to see my mom and family for the first time since moving.
I finished and published my book.
It was scary, took a hell of a lot of work, but it was one of the most fulfilling things I'd ever done.  Between writing and professional editing, the whole process took about year.
I published it on Amazon and my mom 'secretly' bought the the first copy (which was also her first online purchase ever!)! 
I was to start a new job in two weeks, with a bit more money and responsibility.
Life was okay again.
Six days later my mother suffered a massive brain aneurysm. 
In a split second, and 48 hours later, I stood next to my mother's hospital bed, holding her in my arms, with my head to her heart, committing to memory the sound that brought me to life, against all odds.  And, a life others didn't think I should have.
Six months later, I discovered that there was in fact a 'bottom below rock bottom.'
It took about six months for the shock of my mother's death to hit me.
Then another six months before I decided I couldn't live like that anymore. 
That's when I sought the help of an amazing a life coach.
Authoring my own story.
When my mother died, it forced me to deal with a set of beliefs that once helped me.  
They gave me a hard-core will and a fierce determination, not only to survive, but to achieve and overcome many of life's most difficult challenges.
Now those beliefs were threatening to destroy the fabric of my soul.
You see, I am an abortion-survivor.
In December 1969, my mother was forced into having an illegal abortion.  Partially, because my white family were poor. But, primarily because I was black.  Everyone knew that unmarried white women weren't supposed to have black babies in 1969.  
When the abortion failed, and I was born, (as my mother would say, with all 'my arms, legs, fingers and toes'), my mother believed my birth to be a miracle.  She believed God saw the strength of her love for me, and saved me, so that I could love her.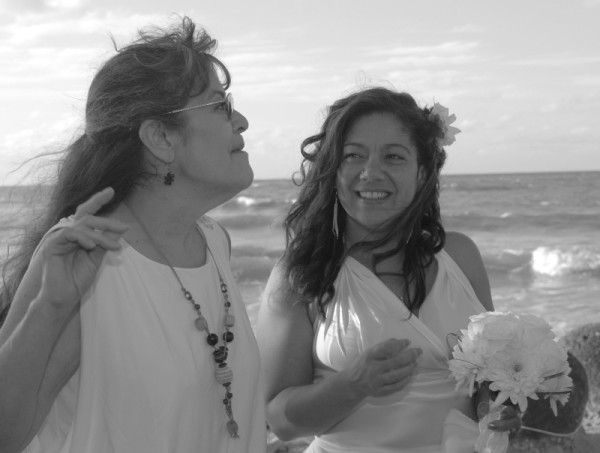 So, I came into this world with a single purpose. 
To love ... my mother most of all.
Because I didn't see it the same way as my mother, I buried our family secret deep within my soul. 
Believing instead: I wasn't supposed to be here. 
I spent 44 years proving to myself, my mother and others, that I was worthy of this life.  This life that was miraculously given to me.
And when I failed to love my mother enough to 'save her' then I lost my purpose for living. (Sad, but true).
Of course, this was all hidden from me.  I didn't see how my beliefs were wreaking havoc in my life until I started working with a life coach.  She slowly picked apart my story and helped me to see the truth.  
One by one, I saw how my beliefs kept me from valuing my life. Valuing me.
After 4 months of intense coaching, one day, I walked outside, and felt a shift deep within, something left my body.  I felt a lightness that I had never felt before. 
Suddenly I realized I am supposed to be here and worthy of this life.

That, no matter what, should I succeed or fail (in other people's eyes). 
This is my life to live, however I choose to live it.
Today, I am the author of my story.  Taking from my past what works, and leaving what doesn't. 
I live in this moment, writing the next.
If there is one thing I hope to share with others in telling my story is, we all have a choice.
We can be defined by our stories, our beliefs and values.
Or we can define them.
We can fearlessly embrace our vulnerabilities, let go of guilt and shame, love freely, and live fully. 
The choice is ours.