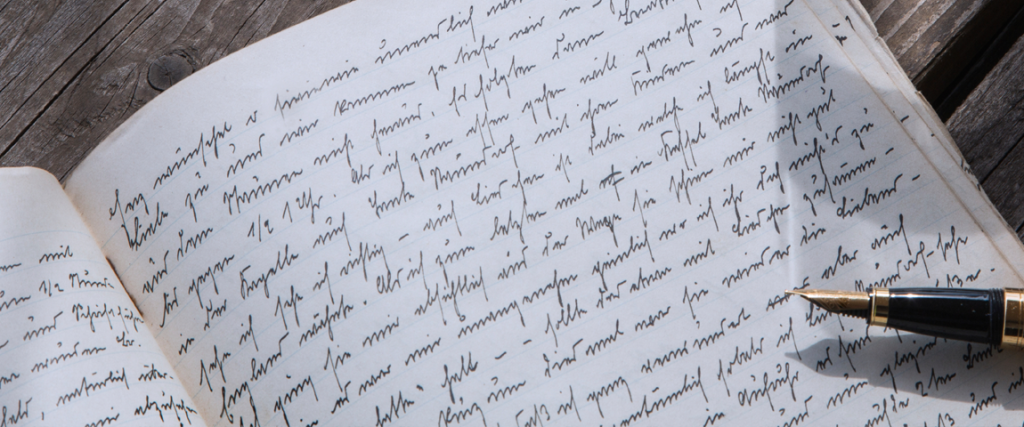 My first blog post: No matter what
"Hi….I'm Marcie."
Handshake, eye contact, awkward silent pause, don't think we've met before…
Tell me your name.
Introductions can be hard, especially when we're not sure what to say during the uncomfortable space between two unknown people.  Yet, good introductions are vital.
With that first exchange of dialogue we unconsciously assess, evaluate, measure, and then ultimately decide if we want to pursue the relationship any further.
That's why writing this first post feels a bit scary, even a little intimidating, because of that uncomfortable space between two unknowns (with the added bonus of knowing that it will be judged and weighed). 
In these next few sentences you may decide whether or not you want to read any further or return to read future posts.
What makes writing an introduction for a blog more difficult is the absence of an existing framework of engagement, there is no pretense of a relationship, any relationship must be created from scratch. 
This leads me to have lingering questions: Where do I start? What is it that matters most?  What if no one gives a shit?  Why would anyone want to read what I have to say?  Should I be cheerful, uplifting or funny?  Do I truly have the courage to be myself?
A long journey to this first post
About six months ago, I had written a completely different first [blog] post. 
That post, like this one, was written to help me launch this new blog and my book (What I Know about Jumping).
But unlike this post, my first first post focused on the preparations for launching the book itself.  In it I related the book launching experience to the anticipation and excitement of going back to school for the first day of the new year. 
When I wrote the first first post, I was excitedly nervous—I was ready to share my life-changing story.  My mom was ready too.  We had built up the courage to publicly tell the secret about my birth, lifting us from the shame and unworthiness we both carried for over 40 years.
But six days after launching my book to friends and family, and the day before I was to publish this first post, my mother had a massive brain aneurysm and died two days later in my arms.
No matter what

Today, I no longer feel the excited nervous energy I wrote about in the first first post.  Those feelings have been replaced with a painfully won resolve, which is the reason I had to write a new first post.
When I re-read my first first post in preparation of re-launching the book, it seemed superficial, almost trivial, like a silly schoolgirl worried if others would like her on the first day back to school or if she'd make friends with the cool kids.
It no longer felt like me, nor did it reflect anything I'd say today.
I'd changed, again.
So, knowing that introductions determine the future of any relationship, it seemed important to say the thing that I believe matters most.
That would be to take ownership of our lives, no matter what.
Before I explain what I mean by that, let me first explain that before my mother's death, I firmly believed, as I continue to do today, that we own our life story.  So there is nothing new here.
In writing this first post, I realized that saying we should 'own our story' is not enough, it was missing something, something vitally important. 
Today I would add the phrase 'no matter what.'
What does that mean, no matter what?
What it doesn't mean is that we have control over every circumstance or situation in our life.
In the life story I was authoring in my mind, I envisioned that me and my mom would be sharing these moments together, celebrating the success of the book, a book that brought us even closer together.  While she suffered with many health problems, I never seriously imagined she would not be here with me today.
When we own our life story, it is not to say we have control over our lives, it simply means we recognize that we are responsible for our own life.
Each of us writes the stories that we tell ourselves in our head, the stories we make up that shape how we view our lives, and the stories we share with others about our lives.  It is easy to forget this, especially when we experience pain, when we feel we are suffering, and when we lose a loved one.  It is during these times that it may appear we do not have control in our lives or we may lose our ability to see a way forward.  We may think someone else is creating, deciding and writing our life stories for us.
  When I lost my mother, just as I was launching this life-changing book, the book that offered us freedom from our past, it felt as if 'someone' was playing a very sick joke on us. 
I was devastated, then I was angry as hell, knowing that my mom would never be here to celebrate our freedom. It felt like someone else was in charge of my life.
But that is not the case.  Today, I believe this more firmly than I did a year ago when I was writing the book.  Because of the 'no matter what' clause.
These three little words have given me more than comfort through a difficult time, they have helped me to be at peace once again.
Because we all go through difficult times, we all experience pain, suffering, and loss, so to me, this is thing that matters most,
owning our life story, no matter what…happens
as it is the only thing we truly own ~

Love, Marcie x